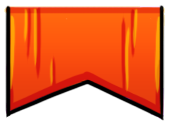 TUESDAY, 27 OCTOBER 2015
Lemon Cream Choux Buns


Lemon Cream Choux Buns
Makes 12

For the Buns:
125ml water
60g unsalted butter
3/4 plain flour, sifted
1 tablespoon caster sugar
1/2 teaspoon vanilla extract
2 large eggs
Icing sugar, for dusting

For the Lemon Cream:
1/2 cup cream
1/2 cup lemon curd (homemade or store-bought)

Make the Buns:
Preheat the oven to 200C (fan forced).  Trace twelve 5cm circles onto a piece of baking paper, turn it upside down (so that you don't get ink onto your buns) and line a baking tray with it.  Set aside.

Put the water and butter into a medium saucepan and put it on high heat.  Bring to a boil and when the butter is melted, dump the flour in all at once.  Beat vigorously with a wooden spoon until the mixture leaves the sides of the pan.  Reduce the heat to medium and cook, beating, for a further minute.  Remove the pan from the stove and spoon the mixture into the bowl of an electric mixer fitted with the paddle attachment.  Add the sugar and vanilla and beat for about 30 seconds.  Add the eggs one at a time.  The mixture should drop from the spoon in lumps, rather than falling freely.

Spoon the mixture into a piping bag and cut a 1cm hole in the tip.  Pipe the mixture onto the prepared tray, using the traced circles as a guide.  Bake for 30 minutes.  Transfer to a wire rack to cool completely.

Make the Cream:
Whip the cream until soft peaks form.  Add the lemon curd and whip together.

Split the cooled buns, fill with lemon cream, sandwich together and dust tops with icing sugar.